Yes the Codec Pack's purpose is precisely to enable raw support in Windows Explorer. Our codecs are strictly read-only and won't affect your images in any way.
Adobe Photoshop and Adobe Photoshop Elements are unaffected by the installation of our Codec Pack. However, in all applications that use the standard Windows dialogs for opening files, you will be able to turn on thumbnail views and see thumbnails in there, just like in normal Explorer folder windows.
Not necessarily the best example but below is a screenshot of Windows Notepad file open, showing raw thumbnails: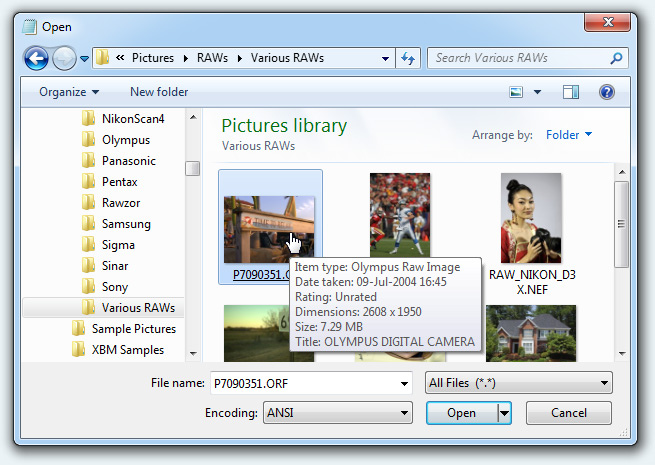 The functions of Photoshop and its file format support will not be affected in any way, but opening files through the standard Windows dialogs is going to become much easier in nearly all applications, including Photoshop!